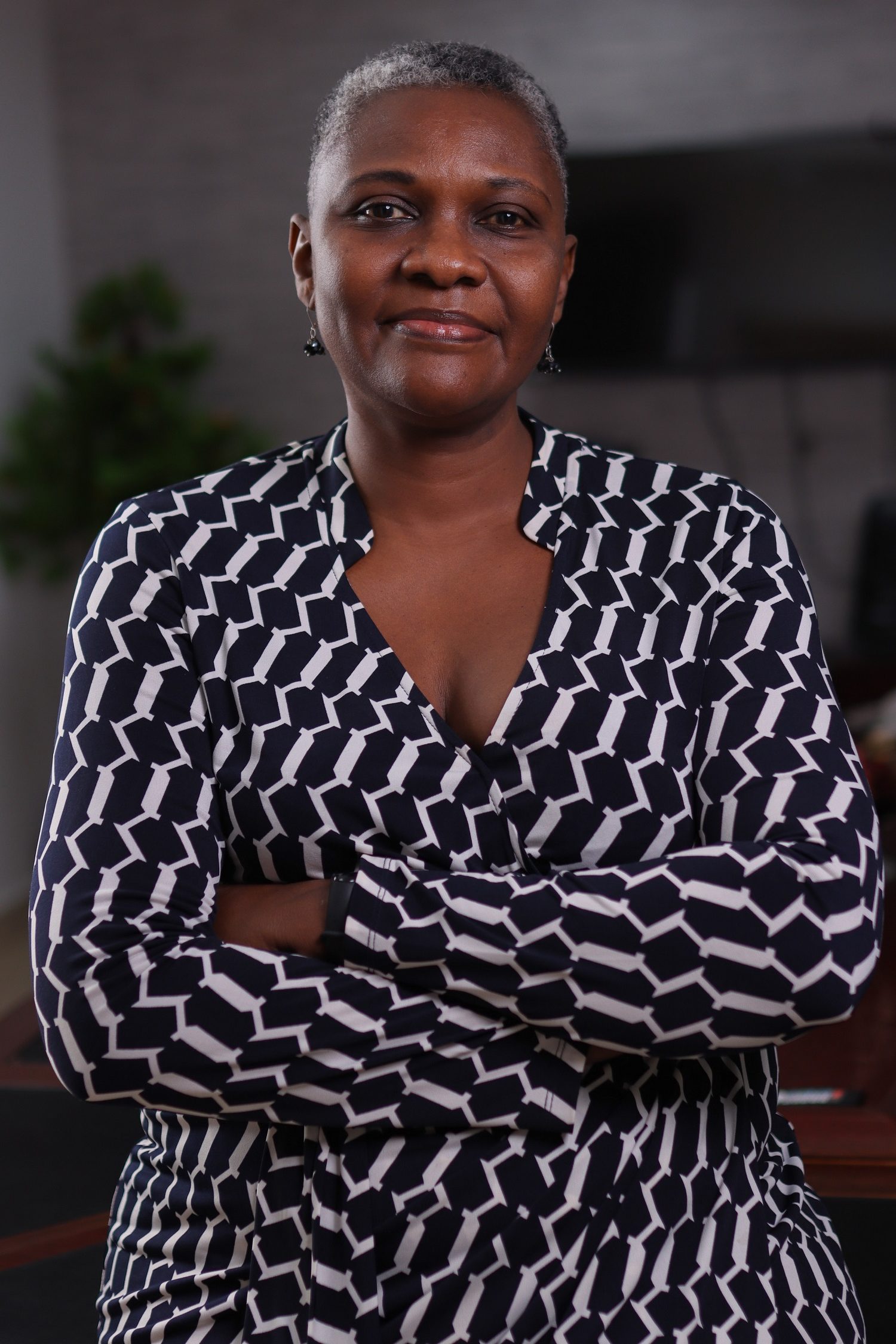 Rachael Yvonne Mendy (Barrister and Solicitor of The Supreme Court of the Gambia)
Born on December 31, 1967, in Banjul, The Gambia, Rachael obtained her LLB from Greenwich University in the United Kingdom and her BL from the Sierra Leone law school in Freetown, Sierra Leone. She was called to the Sierra Leone Bar in July 1994, and to The Gambia Bar in September, 1994.
She did her pupillage under Mr. A.N.M. Ousainou Darboe, Senior Counsel Bansansang Chambers; after which period she established her own law firm: "RYM Legal Services". She is a member of the Gambia Bar Association where she's held the executive positions of Assistant Secretary General, Treasurer and President. She is a founding member of the Female Lawyers Association of The Gambia (FLAG), and a member of the Pan- African Lawyers Association. Her other memberships include the Council for Law Reporting in The Gambia, Stakeholders' Council on Mental Health in The Gambia under the auspices of the local office of the World Health Organization (W.H.O.).Prison Fellowship, The Gambia and she is the Chairperson of the Justice and Peace Commission of the Roman Catholic Diocese of Banjul.
Over the past twenty-five years in legal practice, she has been involved in advocacy in various aspects of the law in The Gambia, including matters pertaining to the protection and defence of human rights, particularly children's and women's rights. She enjoys reading and dancing.