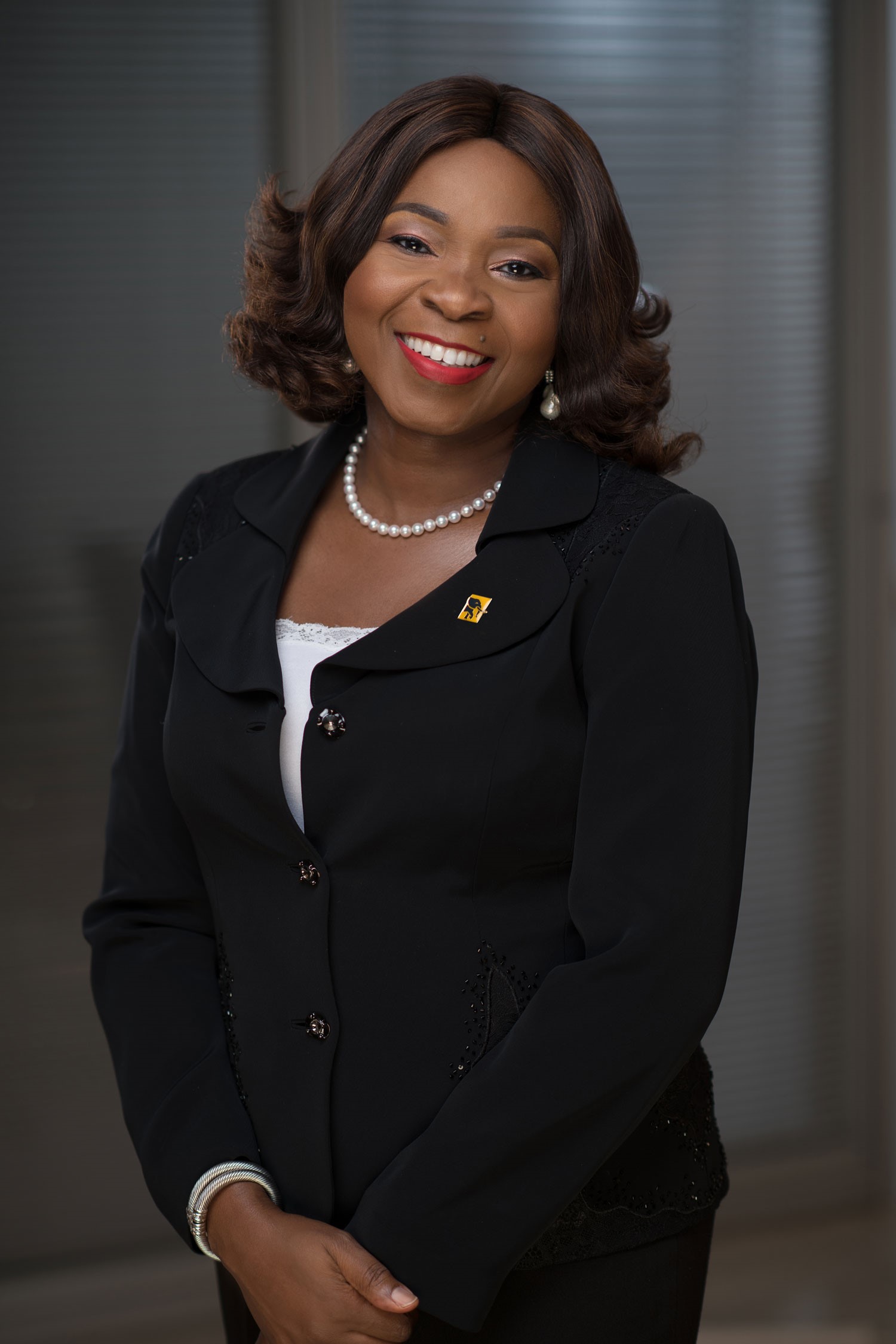 Mrs Bashirat Odunewu is a Banking and financial expert with over 29 years in the Banking Industry. She holds a first degree in Chemistry from the University of Manchester and a master's in Chemical technology and Development from the Imperial College, University of London. In addition, she holds a certificate in Business Excellence from the Columbia Business School, New York.
A member of various reputable professional associations including the Institute of Chartered Accountants of Nigeria, Chartered Institute of Bankers of Nigeria, Chartered Institute of Arbitrators (UK), Institute of Directors (IoD), Bashirat serves on Several Boards of African Subsidiaries Banks of First Bank Nigeria, a member of the Board of Directors for the Franco-Nigeria Chamber of Commerce and Industry where she serves as the Treasurer.
She is currently the Group Executive, Corporate Banking (Energy & Infrastructure) prior to which she was the Line Executive for the International Banking Group and Institutional Banking at First Bank of Nigeria Ltd.
Bashirat Odunewu is actively involved in providing mentorship and is a leading voice in the efforts to ensure the Bank continues its move towards gender balance. She Chairs the First Women Network, an initiative focused on creating an enabling environment in which women can thrive and have a fulfilling career without workplace barriers.
Bashirat has a charitable personality and is actively involved in the Bank's SPARK Initiative which encourages employees to participate in worthy charitable causes.