Its never too early to start planning for your kid's future. Put your children on their way to financial independence with the KidsFirst savings account. This account is designed for children between the ages of 0-12 to show them how exciting saving can be. With this account, your child also gets to enjoy fun activities such as cool treasure hunts, cinema events and much more all year round, courtesy of FirstBank.
Why Choose this Account? 
This account is opened in the child's name and operated by the parent/guardian

Kids are eligible for gift items & scholarships

Account minimum opening/operating balance of N1,000

Automatic Transition to MeFirst  account when the child attains the age of 13

Ease and convenience of online banking

Cheques/Dividend warrant of up to N2 million can be lodged into the account

Trendy gift item for the child when the account is opened with a minimum of N10,000.00

Standing order on the payment of tuition/other fees.
Who can Apply?
Children between ages 0-12.
To apply for a KidsFirst Account, Visit any FirstBank branch near you or Call:
+234 700 FIRSTCONTACT (+234 700 34778 2668228), +234 708 062 5000, +234 1 448 5500
1) Do I need references for a KidsFirst Account?
References are not needed for this account. 
2) Is it mandatory to have a Debit Card for the KidsFirst Account?
A debit card is only issued to the parent/guardian if they should you request for one.
3) What will happen to the KidsFirst Account when the child becomes 13 years old?
The KidsFirst account is automatically converted to a MeFirst Account (FirstBank's account for teenagers).

 The KidsFirst account is opened and operated by the parent/guardian, giving you total control over the financial security of your child/ward.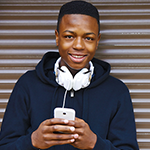 MeFirst Account: An account to help teenagers embrace a good spending and saving culture from a young age.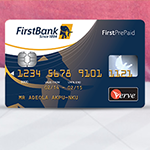 FirstCash Verve Card: Conveniently pay for goods and services via any ATMs, POS, Web etc. connected to the Interswitch network in Nigeria.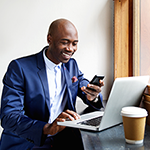 FirstOnline: You can perform banking transactions via Internet, without the waiting and restrictions of branch banking.
Share this: