Verve Prepaid is a re-loadable Naira denominated domestic card that requires no banking relationship with cardholders by way of account opening and maintenance. It is acceptable for payment of goods & services on all payment channels – Domestic sites, POS & ATM in Nigeria. Simply load your desired transaction amount through any of the as budgeted and start transacting.
Features
Naira denominated

Valid for 3 years

Secured by EMV technology, thereby preventing card cloning and unauthorized access to cardholder's funds

Can be personalised to bear cardholder's name or can be purchased off the shelf

Flexible for co-branding with organisations and corporate bodies
Benefits
Easy to get and use and no credit check is required to get the card.

Non –exposure  of unintended funds  & accts

Load in any FirstBank branches

Can be used to make purchases online, pay bills and access  cash at ATMs

Provides extra protection for Web based transactions with "Safetoken" One Time Password (OTP)
Benefits To Corporate Clients
Ideal as a payroll card for employees

Suitable for use as petty cash card

Channel of use restriction option

Can be used as commission card for distributors

Availability of reports / statements for Audit and reconciliation

Mobile advert if card is co-branded with the company's logo and colour

Drive sales at merchant locations when sold as gift cards
Benefits To Schools/Professional Institutions
Co- branded with School logo for use as tuition payment card on school portal

Student Identification with picture, bio-data and school details (matric number , faculty, admission year etc) can be incorporated

Can be enabled for access control  with MI-fare chip embedded

Ideal as a staff card for identity, access and payment of incentive

Drive cashless payments of goods and services on campus
Who Can Apply
Walk-in customers

Employers of contract workers

MFB & PMI Customers

Organizations seeking cobranded opportunities

Students of higher institutions as ID / payment

Citizens / Tax  payers
Cost/Fees
Issuance: N1,000  ( generic),  N1,500  (co-brand)

PIN Reissue:  Free

POS and Web: Free

ATM Withdrawal: N65
1: How do I apply for my Card?
Visit the nearest FirstBank branch of choice. For Corporate requests, please contact you relationship account officer.
2: Must I have a FirstBank account before I can apply for the Card?
Verve prepaid card can be purchased by existing customers and non-customers of the bank. Simply provide your minimum KYC details i.e. Name, Address and Phone number and provide a valid means of ID or Utility bill.
3: How do I fund my Card?
You can fund your card via paydirect at any FirstBank branch or other banks of choice, you can also fund your card via Quickteller online using your debit card to transfer funds to the card number
4: How do I check my card balance?
Card balance can be checked on the ATM.
5: How can I get my Card Statement?
Your Verve Prepaid Card statement will be made available to you on request at our branches or FirstContact.
6: Can the card be used outside Nigeria?
No, the Verve Prepaid Card is a purely domestic card.
7: Can the Card be linked to a customer's existing accounts?
No, the Cards is not linked to any account, funding is done with the card number.
8: What is the maximum amount that can be loaded on this card?
Card balance is regulated at a maximum amount of N250, 000
9: Can the spending limit be increased upon customer's request?
Yes, subject to the regulatory limit.  Cardholder will also be required to fulfill full KYC requirement at his/her branch of request.
10: Is there any minimum card balance & annual maintenance fee?
No minimum card balance / annual maintenance fee is applicable to Card.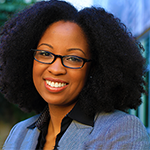 Current Account: an account that allows you perform 3rd party or business transactions without hassles.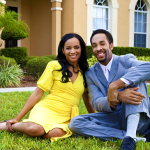 Joint Mortgage: This loan will help spouses or business partner get access to loan to acquire property.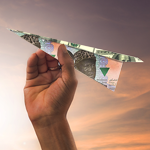 Money Transfer: At FirstBank, we have a variety of products guaranteed to make sending or receiving money as seamless as it gets.
Share this: